Over the past 6 months I've had a style revolution. It all started last when fall I started my very first capsule wardrobe. A
capsule wardrobe
 is created by paring down your clothing to a specific number of seasonal items that all work together. Capsules typically range from 37-50 pieces. Everything outside of your capsule is boxed up or donated, leaving you with a sparse yet effective wardrobe that meets your every need.
Straight up- capsule wardrobes are life changing. I'm ready for the day in half the time and I have never gotten more complements on my clothing or remarks about my "great style."
One of the highlights of having a capsule wardrobe is that accessories are not included. I can have as many scarves, hats, bags, and jewels as I want. I've never been into accessories, so getting to know my taste in jewelry has been both fun and surprising. Fun because I now have a bunch of jewelry I really like. Surprising because I have the taste of an elementary school art teacher.
And so we come to today's DIY. This simple beaded necklace is made out of baked polymer clay and is making all of my art teacher dreams come true. The secret is to balance the playful vibes with some classy antique copper chain.
So break our your clay kids! Today's lesson: The Chunky Bead Necklace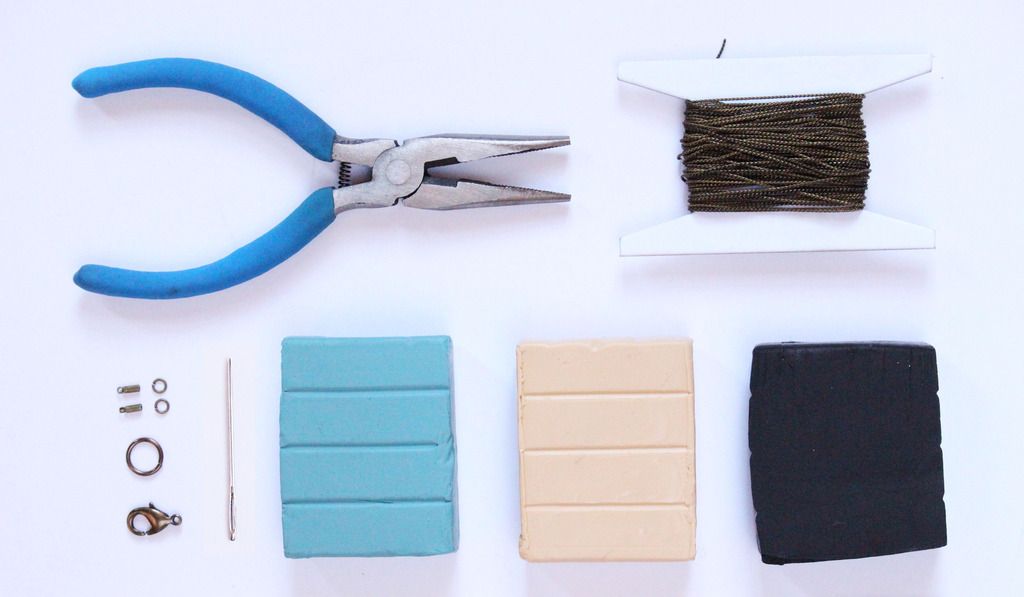 Supplies: 
Sculpey Clay in 3 Colors (Some Sculpey clays are pearlescent and some are matte. Be sure to pick one finish and stick to it)
A Yarn Needle
Step 1: Form Your Shapes
Bust open your Sculpey clay and start forming balls ranging from the size of a cheese ball to a small marble. Use your thumb to flatten the small ones, forming round disks. Keep the larger balls rounded.
Step 2: Make Holes
Use your needle to poke a hole through each bead. Now is the time to inspect your beads for any nicks or weirdness. Just smooth any imperfections out with your fingers. Once you're happy with your beads, pop them in the oven to bake.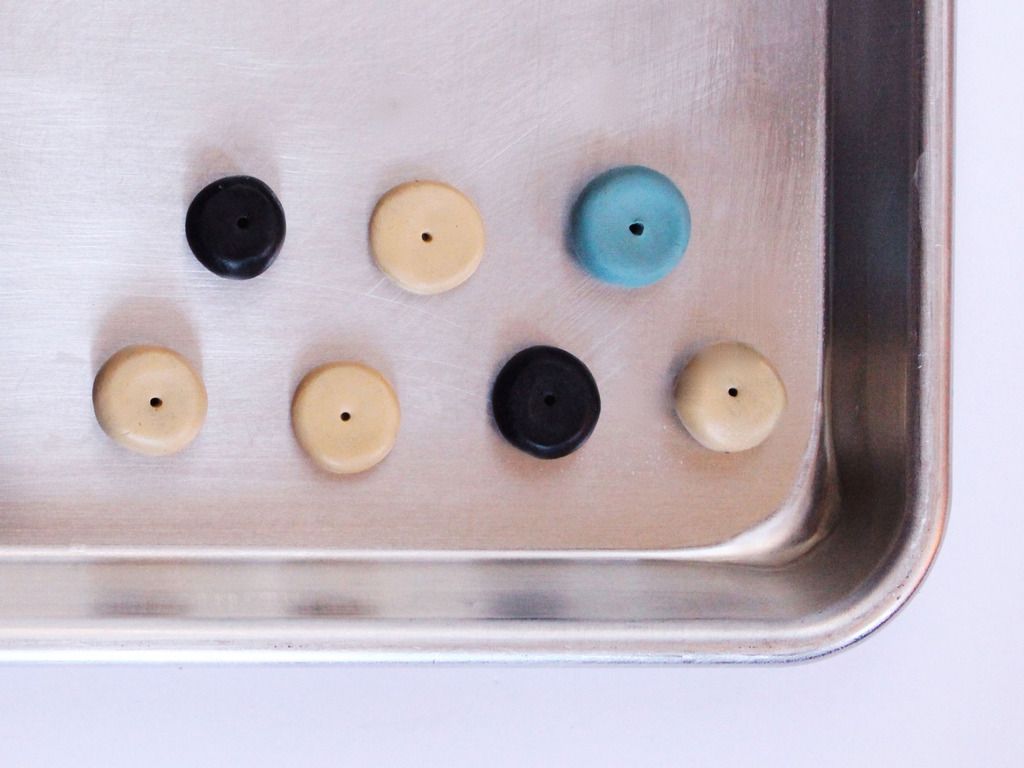 Step 3: Bake! 
I baked the Sculpey at 275 °F for 18 minutes, but follow the instructions for your specific clay type. Once baked, remove from the oven and let cool.

Step 4: String your beads
Cut 36″ of chain and string your beads. Play around with the order until you have a pattern you love. Symmetry is your friend!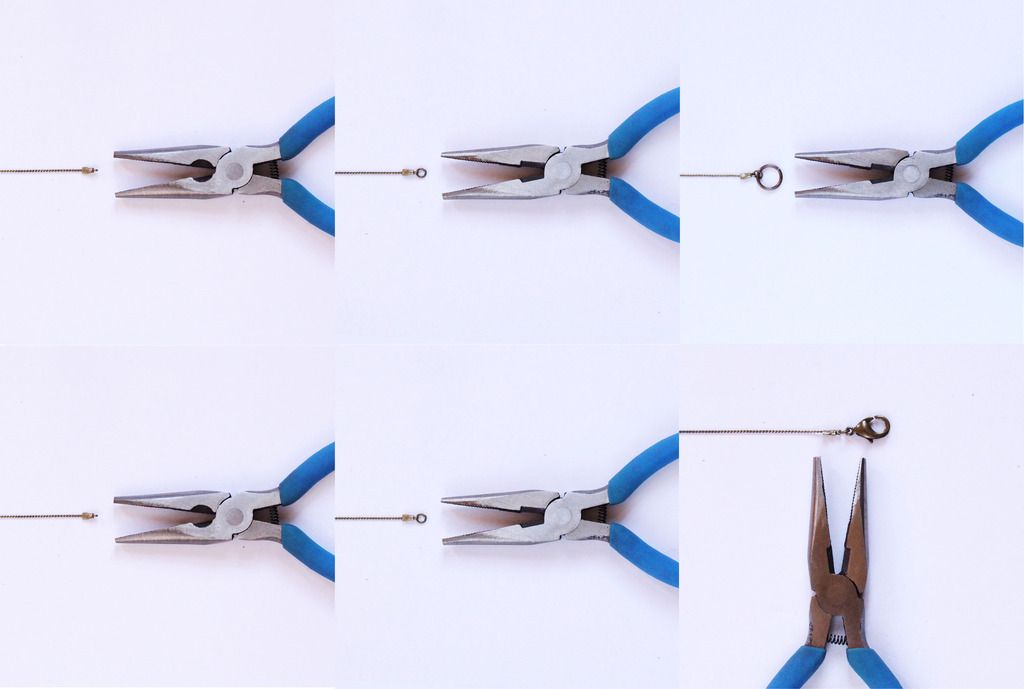 Step 5: Finish Your Chain
Use your flat nose pliers to pinch an end cap on each end, then link a 4mm jump ring through each end cap. Now link a lobster clasp to one side and a 10mm jump ring to the other, squeezing the 4mm jump rings shut with your pliers.
BAM.
So what's your accessory style? Have you tried a capsule wardrobe? I'm about to enter my third capsule, Spring, and will share my progress soon!
xx