Raise your hand if you've got year's worth of photos ready for documenting and no plan to do anything about it. Everyone? Yeah, I thought so.
Scrapbooking is a money pit disguised as a hobby. If you're into DIY you will one day be sucked into buying hundreds of dollars of supplies only to find that you kind of suck at glue sticks. Plus, the longer you put off working on it, the more events pile up that need documenting. It can be a bit much.
On the other hand, a scrapbook is magical, tangible evidence of a life well lived. A quick flip through can immediately change your mood for the better.  It also gives purpose to all of those pictures on your phone. Scrapbooks can be truly valuable rewarding. You just have to get around to making one first.
So what's the easiest, most enjoyable way to get to a finished scrapbook? I've spent the past few months experimenting and I think I've cracked the code.
Do 30 minutes every morning (or whenever)
I'm finding that a bit of creativity before my work day is more powerful than any meditation technique. Accomplishing a task that's just for you, no matter how small, sets up your day for success. It's important to not try and "finish a page" or "sort all of the pictures" in one sitting- that's too stressful. Just pick a task, do it, then come back tomorrow. Sometimes I will pick out a color scheme for a page, sometimes I will write a few journal cards. The point is to forget about the end game and keep it enjoyable.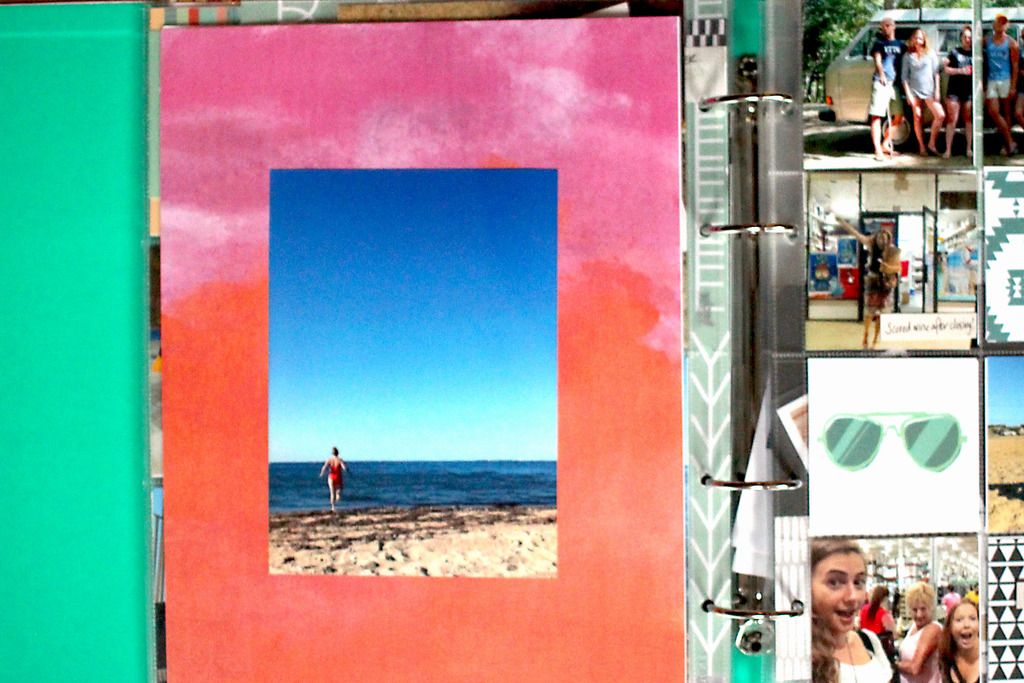 Get back to basics
To make a kick ass scrapbook you need photos, some colorful paper, and a marker. The rest is just extra. Build simple pages, write something personal on it, and move on. Just because you CAN buy 30 cork dove stickers doesn't mean you should. Real talk- a scrapbook is just a photo album with personality- it should reflect yours.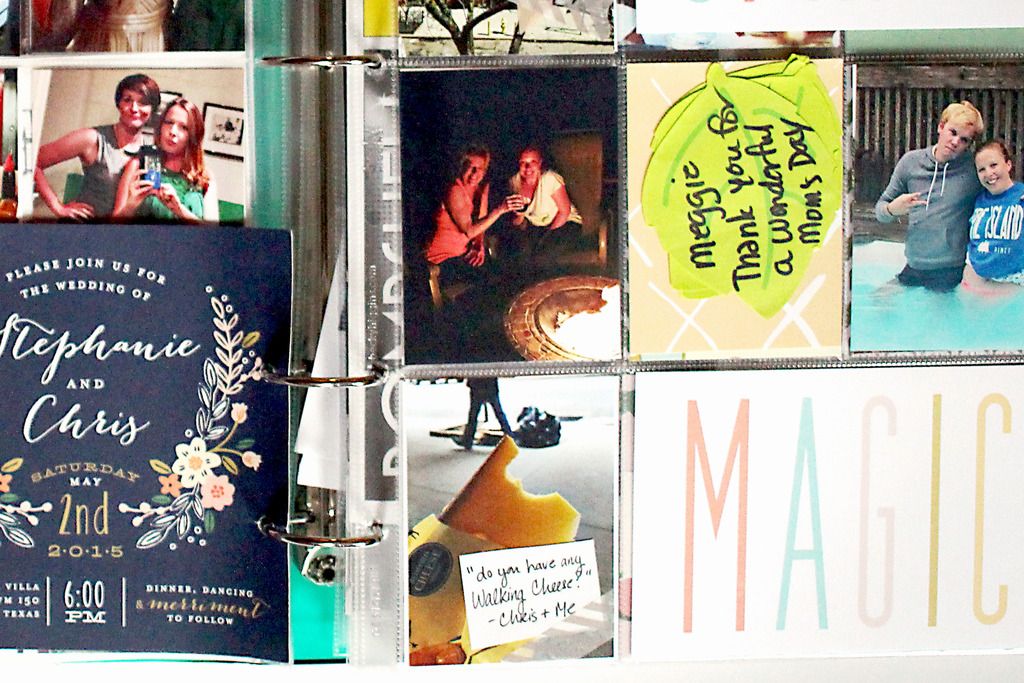 Collect things
The easiest way for a page to go from meh to *thumbs up emoji" is tiny souvenirs. Tokens, playbills, weird penny toys, to-do lists, business cards, love notes, cool napkins.  Start looking out for oddities in your travels- they are everywhere.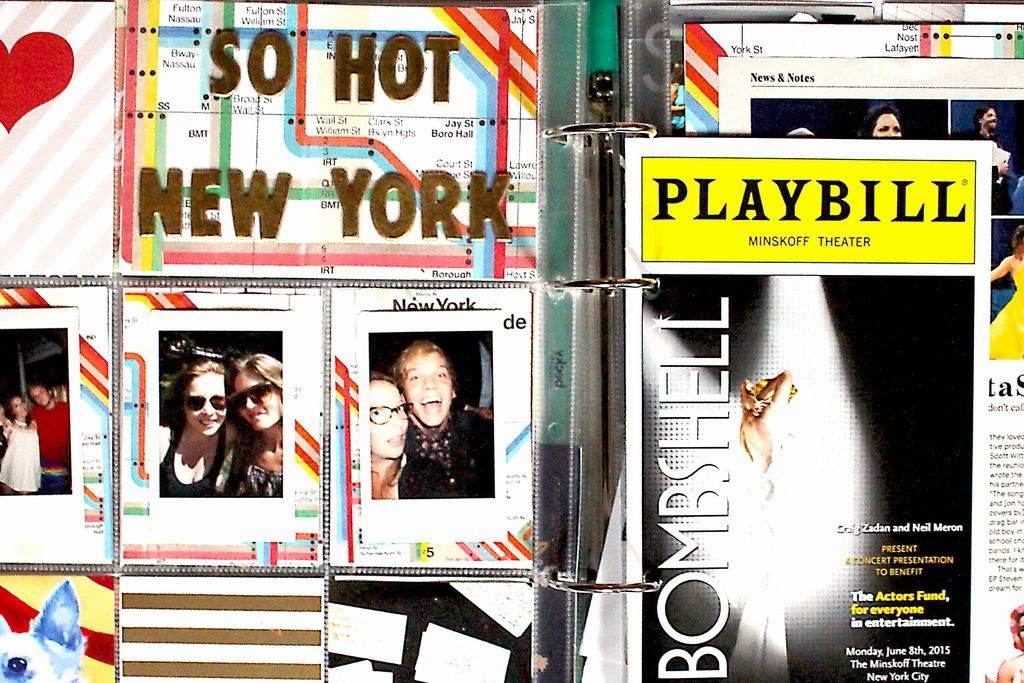 Go for texture and variety
Don't put everything behind a plastic sleeve. Punch directly though photos, Glue paper to the outside of sleeves, add fabric swatches. My dream is to have a scrapbook that looks like
Henry Jones' Grail Diary.
Mix it up.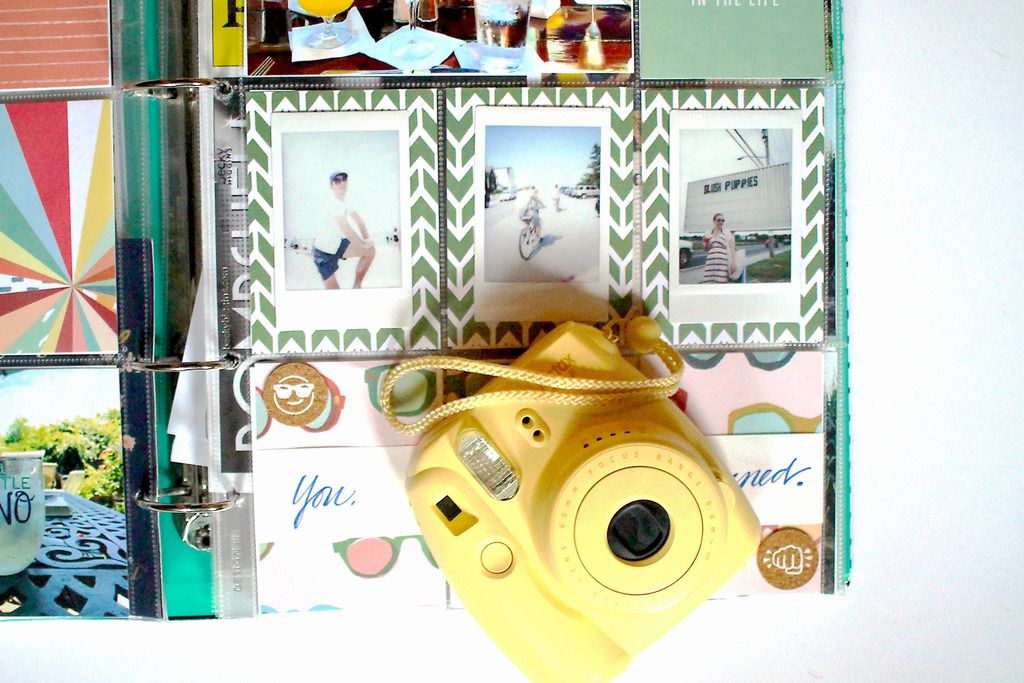 Bring your Instax
If you make the effort to bring your Instax, you will use your Instax. You will then go home with a bunch of fantastic and random photos that are ALREADY PRINTED. It's amazing how that works!