During the blizzard that engulfed the east coast, I found myself on the floor of my friend Sarah's beautiful apartment, gluing a picture of a croissant to a piece of oaktag. We were making our 2016 vision boards.
My introduction to the world of vision boarding was through the Design Sponge podcast, After The Jump. Sarah and I created our first ones last winter and became instantly fanatical about the technique. We spend an hour or two ripping images that inspire us out of magazines and then arrange them into four quadrants- work, love, life, dreams/magic. Then we talk about why and what we chose to fill the quadrants. By the time we're done, our minds have been blown many times over.
This was my 2015 vision board. The most interesting aspects were the parts of the board we really struggled to fill out. For me "love" was a tough one, something I spent the year reflecting and working on. Another HUGE revelation- not a single one of my images featured anything urban. My vision of my best life was in the country, on a mountain, in a world far away from NYC.
Without exaggeration, Sarah and I inevitably talk about the lessons of our vision boards at least once a month. We've sung their praises so highly we brought some new friends into the fold for 2016.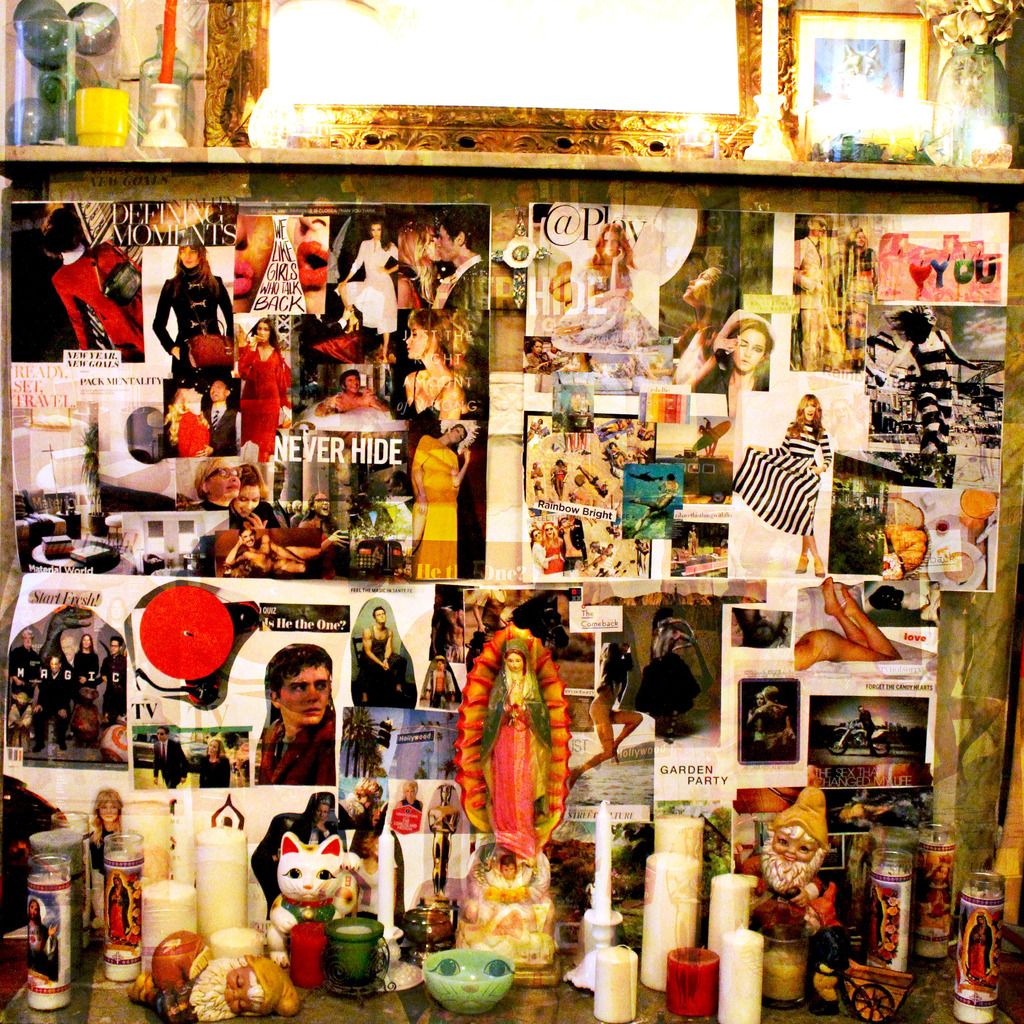 Behold! Our 2016 vision boards. I love the shrine-like quality we've got going on here- it fit the mood of the day. Not only did we discover a few things about ourselves, I also discovered a new haircut and that everyone loves Domhnall Gleeson. I thought it was just me- gingers forever.
Supplies:
20″x30″ (or bigger!) poster board
A glue stick
Scissors
A ton of magazines (pro tip- get some home and business magazines in the mix)
Step 1: Cut out your images
Rip out anything that inspires you. Landscapes, people, quotes, words. It doesn't need to necessarily fit into one of the quadrants- somehow it all winds up working out in the end. I like to spend an hour or so, glass of wine in hand, chatting with friends and flipping through magazines. This alone is super fun.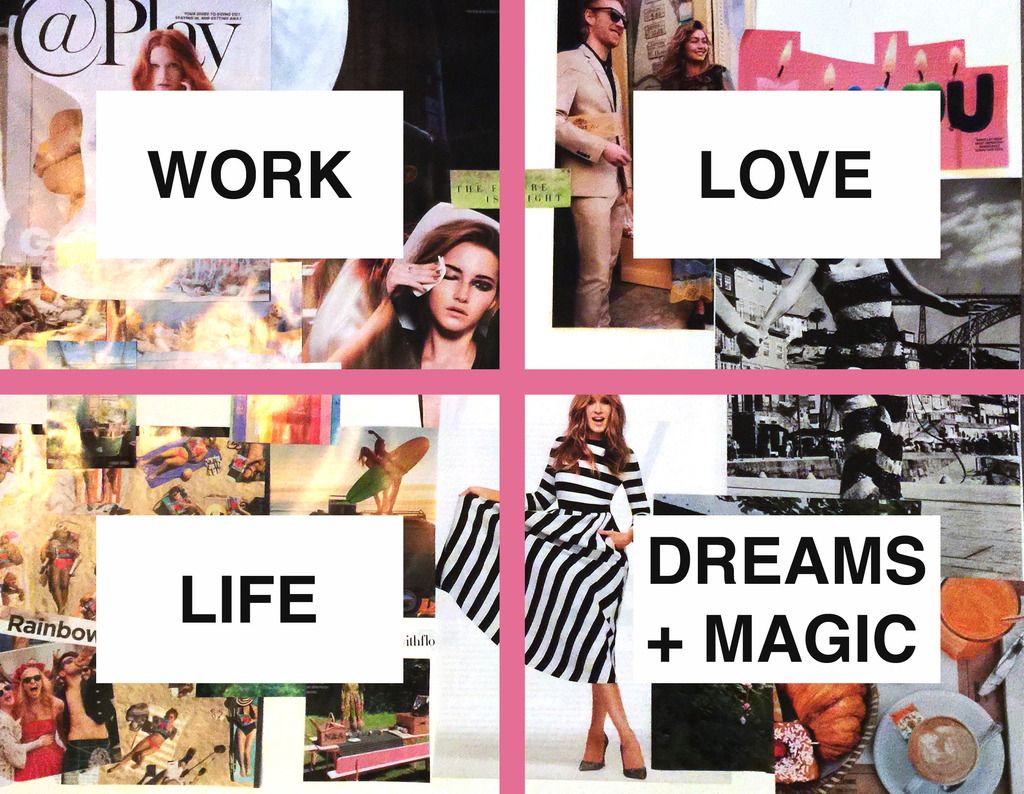 Step 2: Divide your board into quadrants
Now take your board and divide it into quadrants. We use Work, Love, Life, and Dreams/Magic but go with what works for you.
Step 3: Fill in those quadrants!
It's time to break out that glue stick! Fill in the four quadrants with the images that fit the best. If they bleed into one another a bit, that's great. Your love quadrant should be filled with a little magic- don't you think?
Step 4: Step back and contemplate your future
Now is the all important task of reflecting on your work. What do you notice about your selected images? What makes your board unique from others? Which quadrants feel really right and which seem kind of off?
Have you created a vision board? What other goal mapping techniques do you use?