On my final day 
in the Finger Lakes
, we went to the
Ithaca Farmer's Market
. It's an outdoor market on the shores of Cayuga lake that celebrates regional produce, products, and food. Every local we met throughout our weekend insisted we check it out- we were happy we did.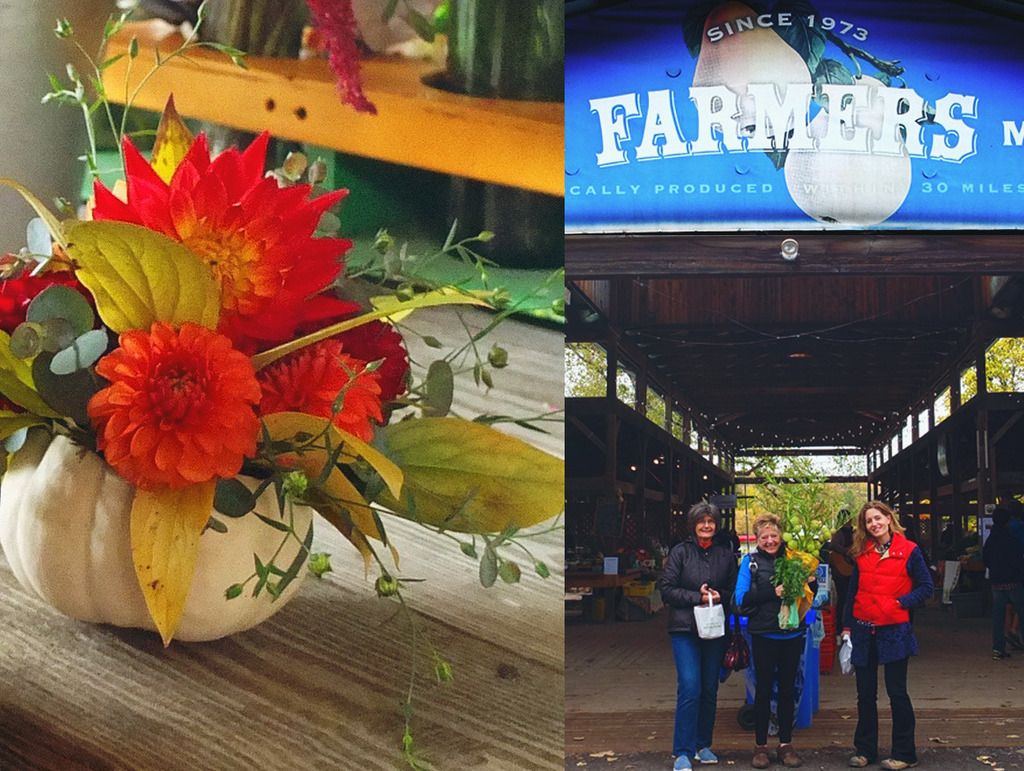 My favorite find of the day was a mini pumpkin vase at a local florist called
Plenty of Posies
. When I arrived back home, I was determined to make one for myself. It turns out these cuties are SUPER easy to make. Like, 15 minutes and you're done.
Supplies
1 pumpkin
1 bunch flowers
1 jar or tin can- 2 inches shorter than your pumpkin
1 spoon for scooping seeds
1 knife
1 permanent marker (not shown)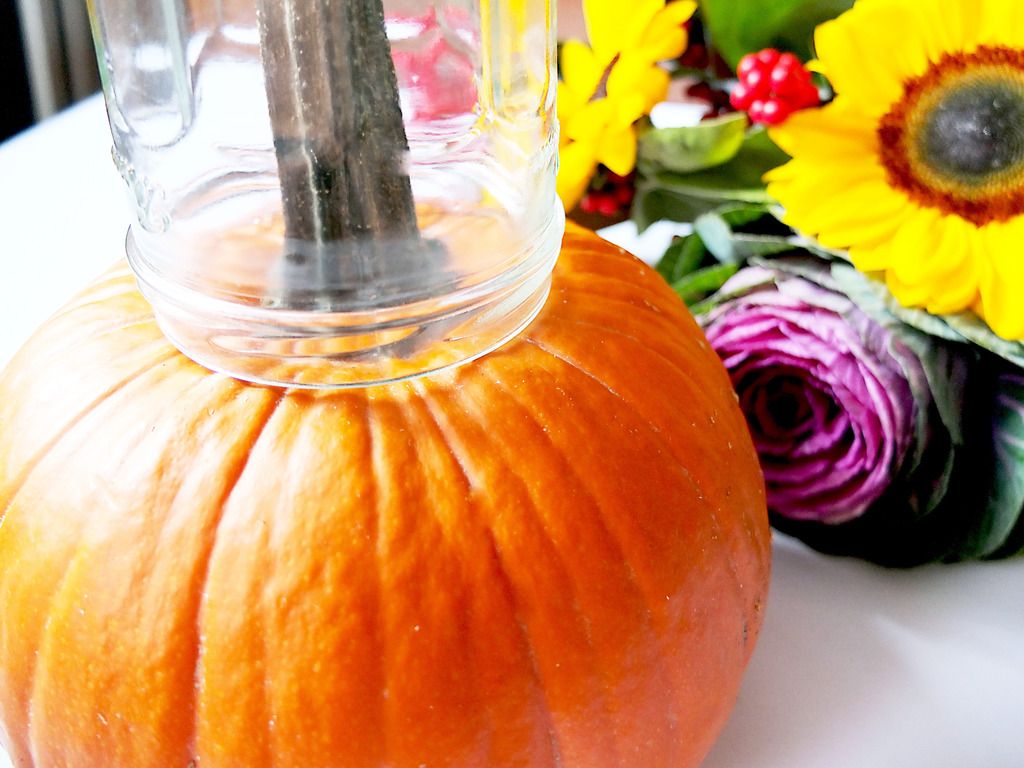 Step 1: Trace your opening
Start by removing the lid of your jar and inverting it over the top of the pumpkin. Use a permanent marker to trace a circle around your jar.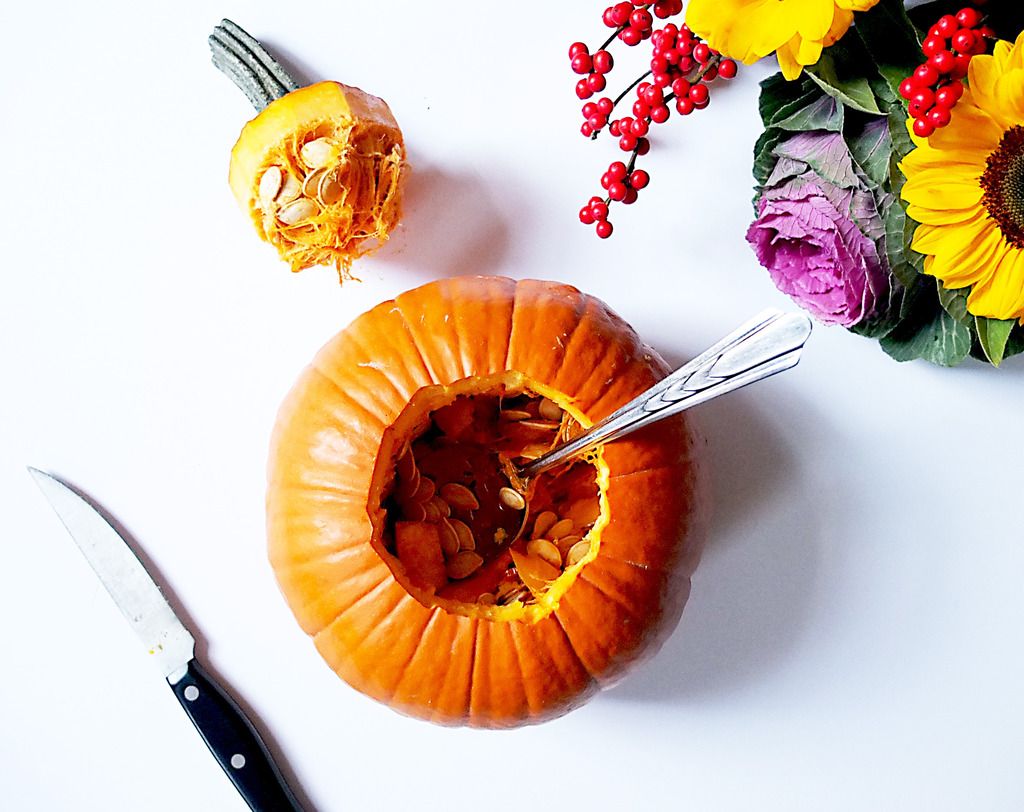 Step 2: Cut your opening + de-seed pumpkin 
Take your knife and cut on the outside of the line you just drew- jack-o-lantern style. Scoop out the seeds inside. You can save them and
roast them
with salt if you want!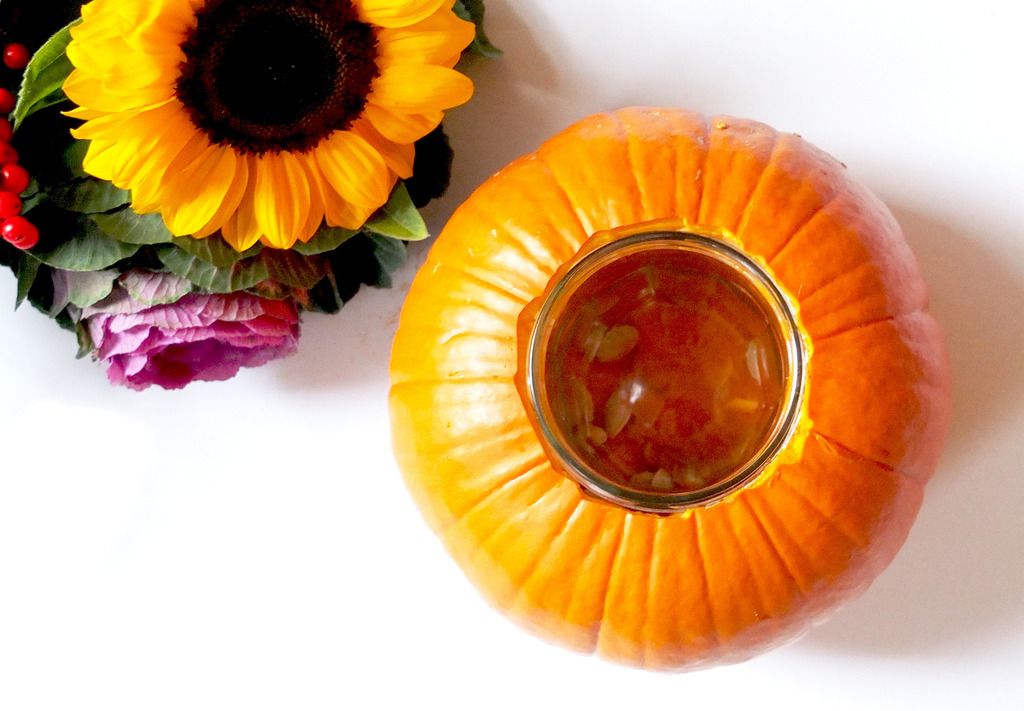 Step 3: Place jar inside pumpkin
Now take you jar and place it inside the pumpkin. It should fit snuggly, but all the way in there so that the lip of the jar isn't sticking out.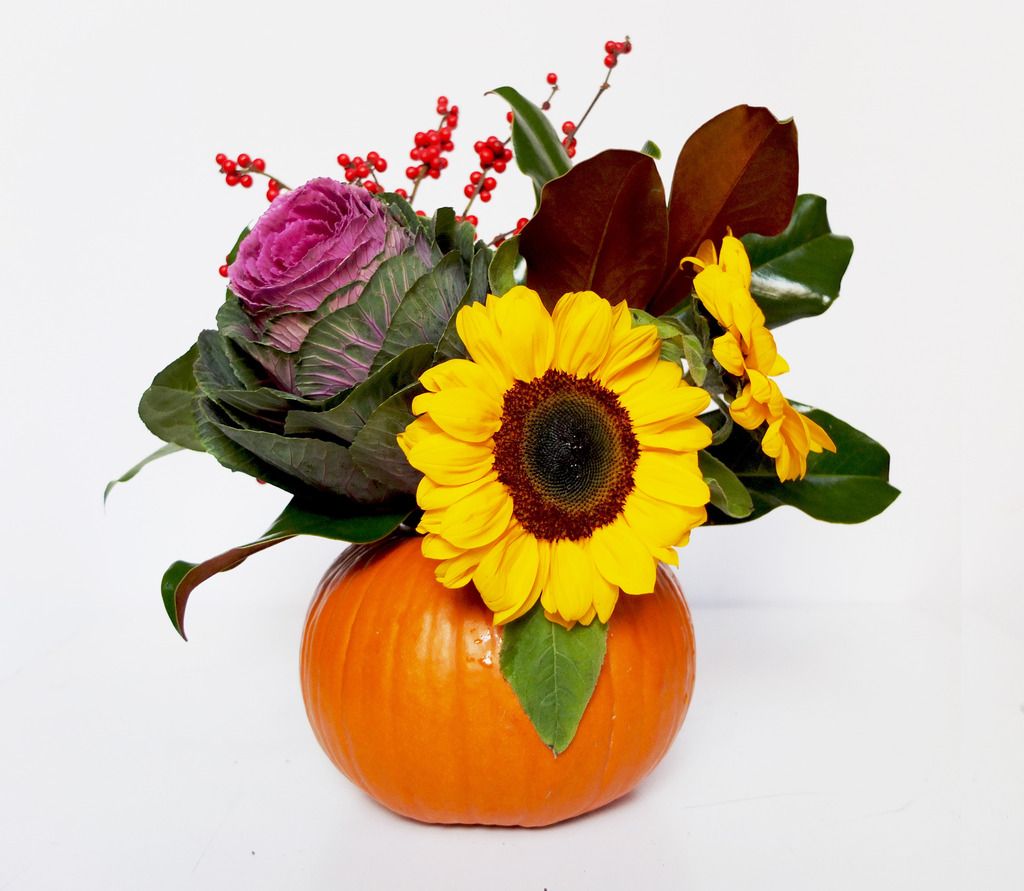 Step 4: Fill with flowers and admire!
Now just fill the jar with water and pop your flowers into the vase. You're done! YAY.