There are those who believe "necessity is the mother of invention" and still others who claim "being a craft hoarder sometimes works out." Both of these seminal quotes are applicable to today's DIY- a brilliant host gift I whipped up in 2 hours, right before a party.
I know this whole Drop Stitch thing is just starting, but it should be fairly obvious that I like tiny things. Tiny yarn balls, tiny AT ATs, tiny dogs– the list is deep. So it comes as no surprise that I picked up a bunch these tiny terracotta pots at Michael's with no idea what I was going to do with them. They were tucked away in a box until one Saturday morning when I plucked them from obscurity, whipped out my paints and went to town.
If you're traveling somewhere new this Thanksgiving, this is the perfect little gift to bring your host. My criteria for a great gift- it has to be style-neutral and it has to be tiny. This is both! If your host loves it, they will think of you each time they see it. If they don't, it's small enough to be tucked away without being a mega inconvenience to anyone. Win for you, win for them.
Supplies:
1 baby succulent
Painter's tape
A paintbrush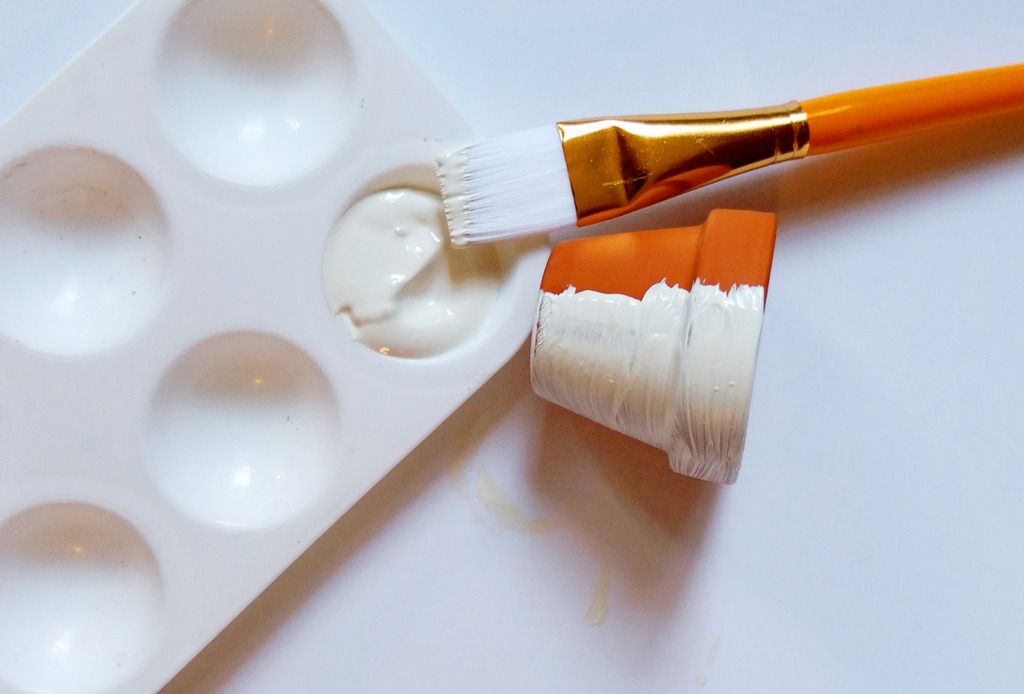 Step 1: Paint Your Pot
The first thing you want to do is paint your entire terracotta pot with white paint. Let it dry really well. It's important that you let it dry, because the painter's tape will peel it up in the next step if you don't.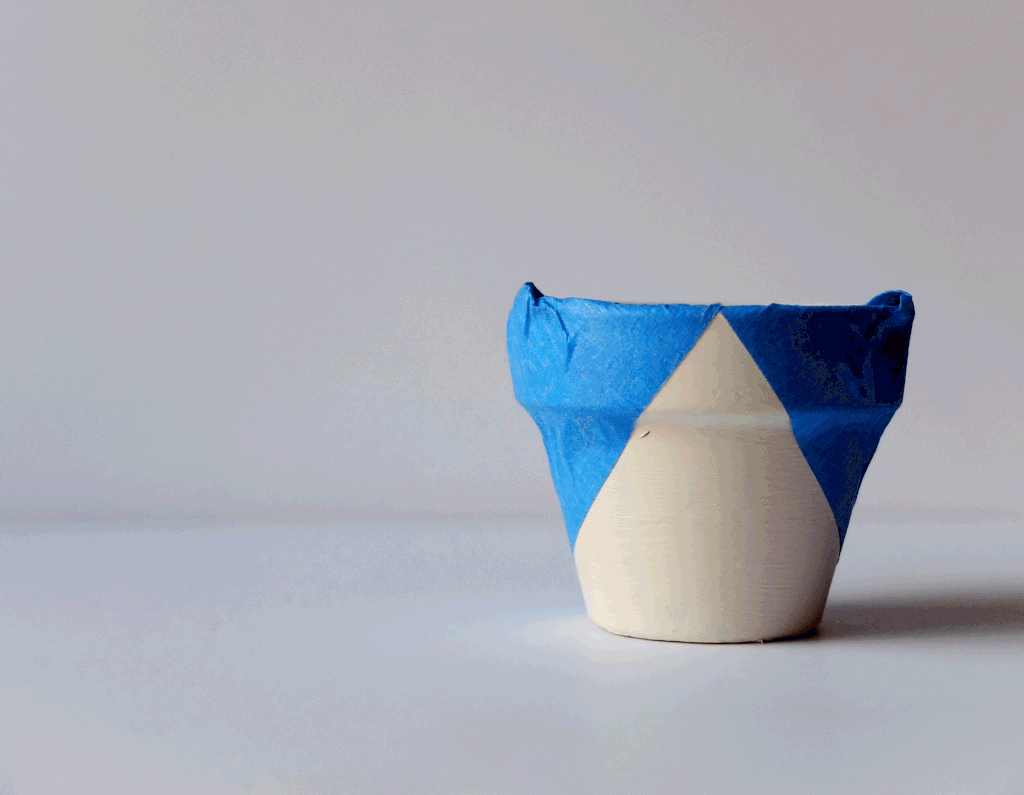 Step 2: Wrap Pot With Painter's Tape
Next, rip off a 10" strip of painters tape and wrap it around your pot. You can make whatever shape you want, but I was into this triangle situation.
Step 3: Paint Gold Accent
Now whip out that gold paint and apply to the areas not covered by painters tape. Let the gold paint dry completely before you try to peel it off.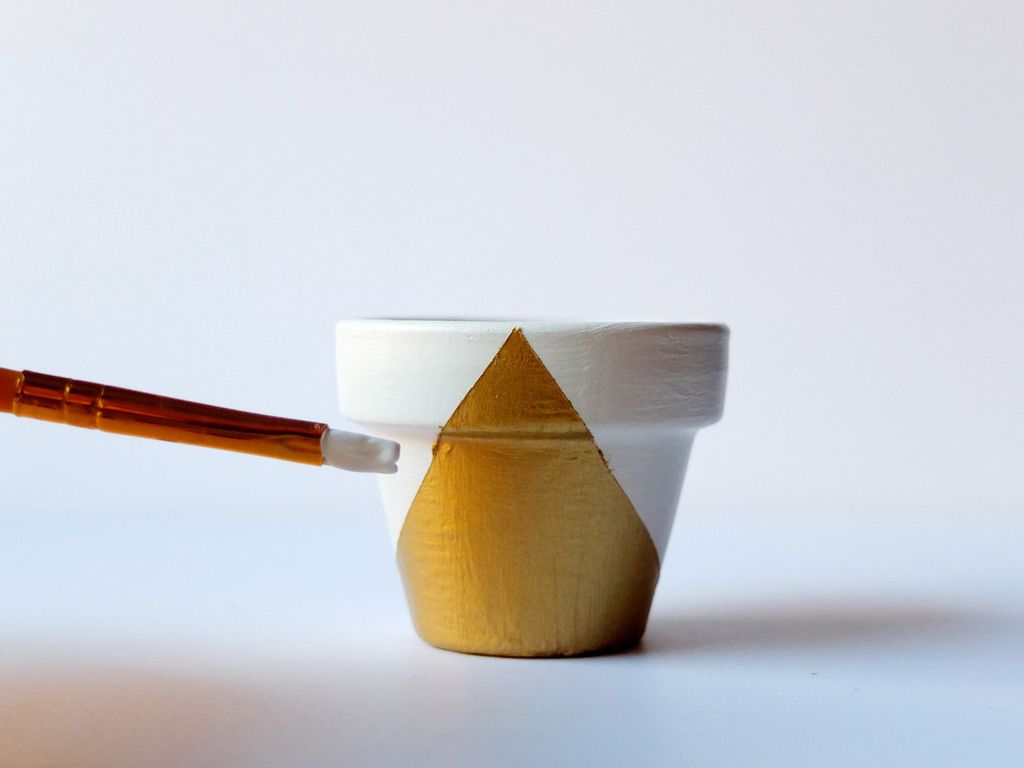 Once the tape is removed, go back with your white paint and touch up any issues. Finish by putting your plant in your newly awesome pot.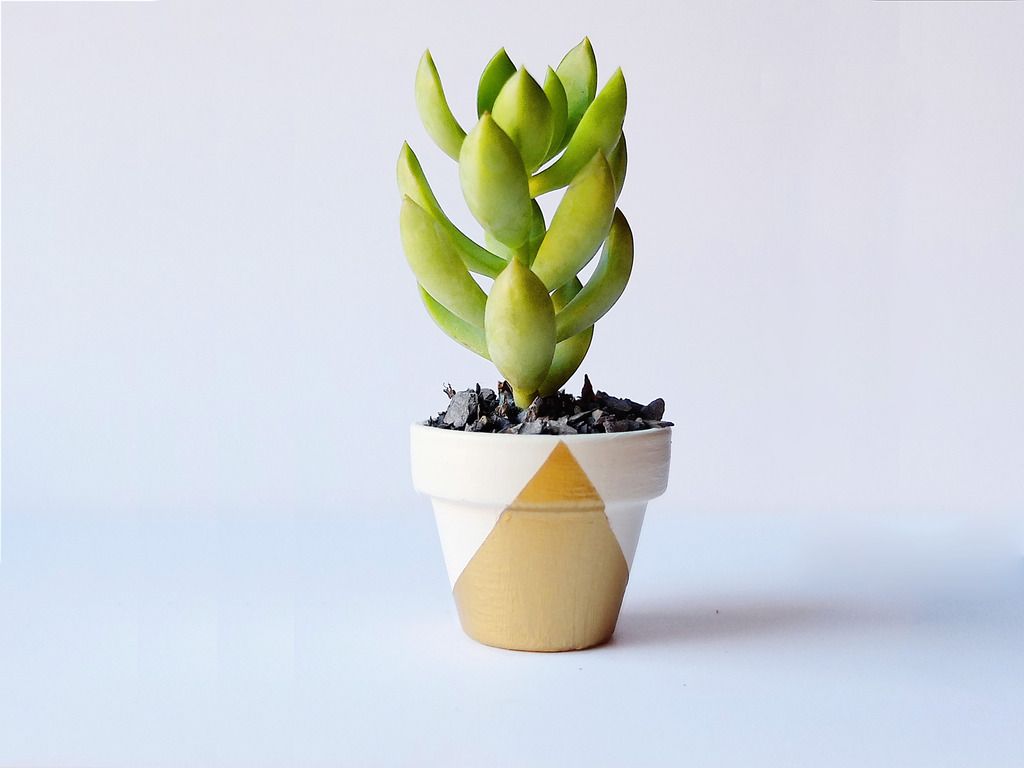 Tada! You have just become the best guest ever. You're welcome.