Not to be dramatic or anything, but discovering how easy and AMAZING these sewn paper banners are has changed my life. They were the highlight of The Drop Stitch launch party, earning a permanent place in my party planning repertoire.
In the past, my party décor has fallen into two categories- nonexistent because I ran out of time, or so over the top that my apartment looks like a scene from California Girls. These banners open up an entirely new genre- effortlessly festive. They are cheap to make and quick to hang. I am in love.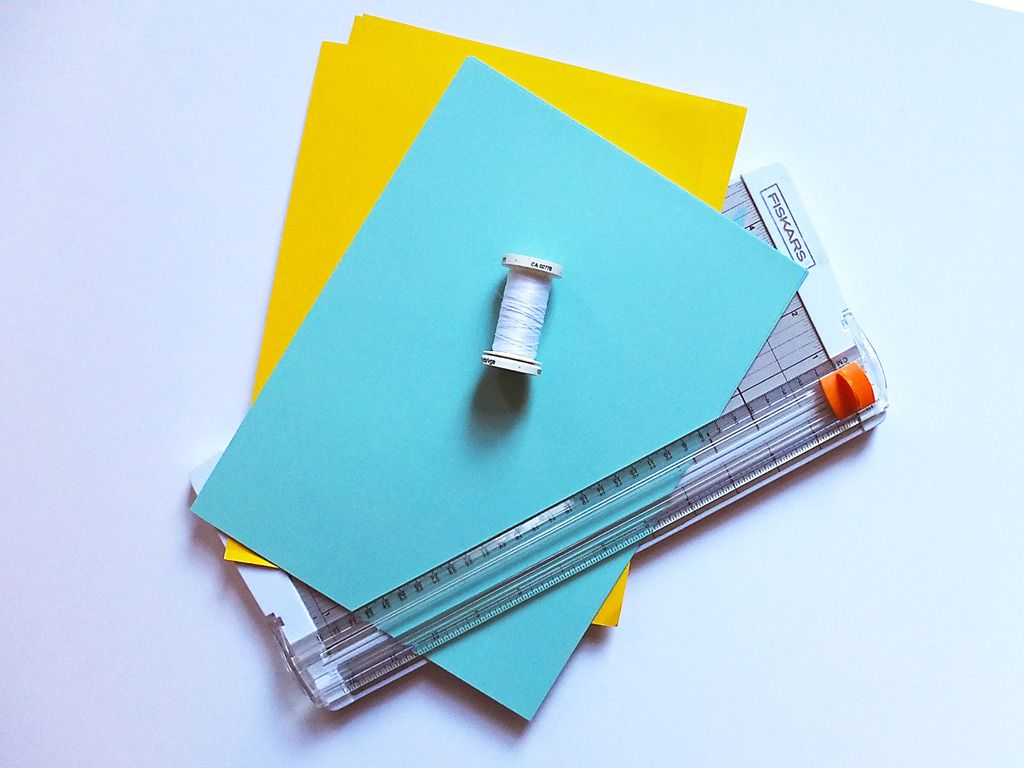 Supplies for one 24′ banner:
6 sheets card stock in the color of your choice (I made two 24′ banners- one yellow and one teal)
A paper cutter
White thread
A sewing machine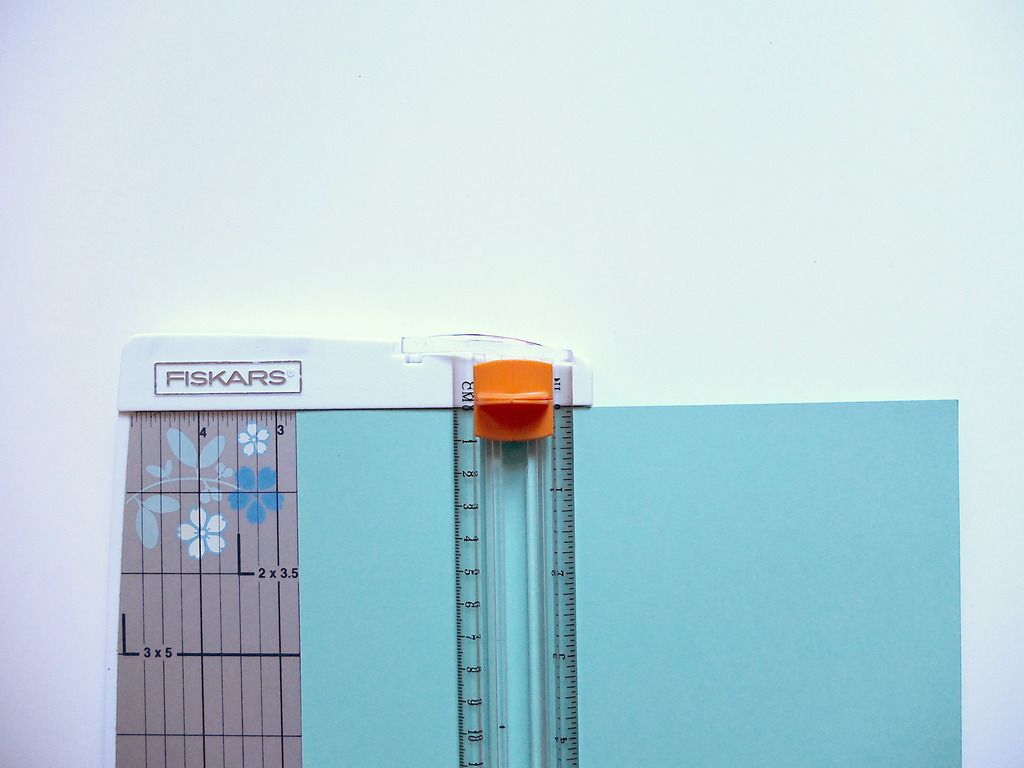 Step 1: Cut paper lengthwise
Position your paper lengthwise on your paper cutter and cut three 2.75″ strips.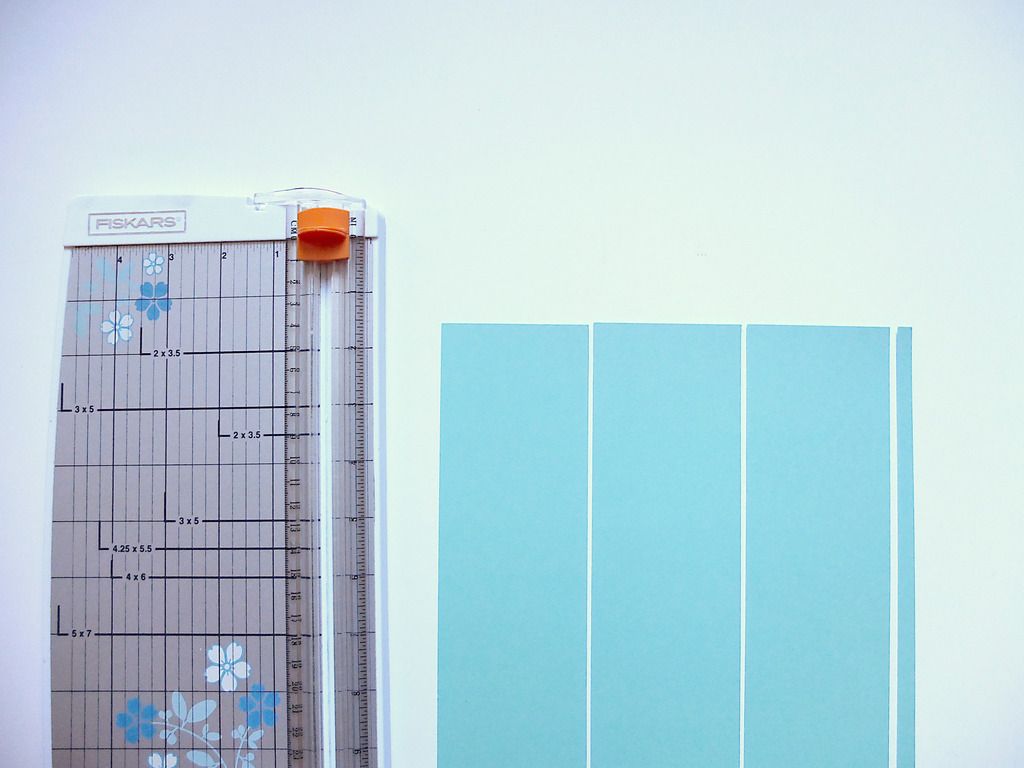 You will have a little extra slice- you can discard this.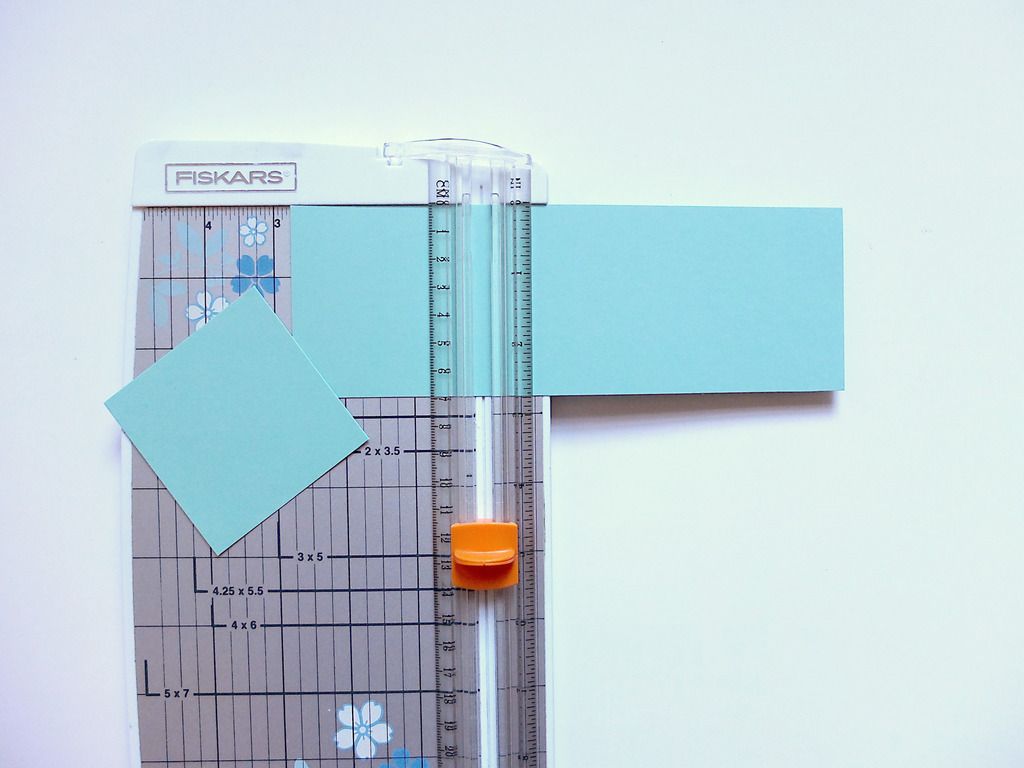 Step 2: Cut squares
Now cut four 2.75″ squares from each strip.
Step 3: Cut triangles
Position two opposite corners of each square to form triangles. This is your last cut!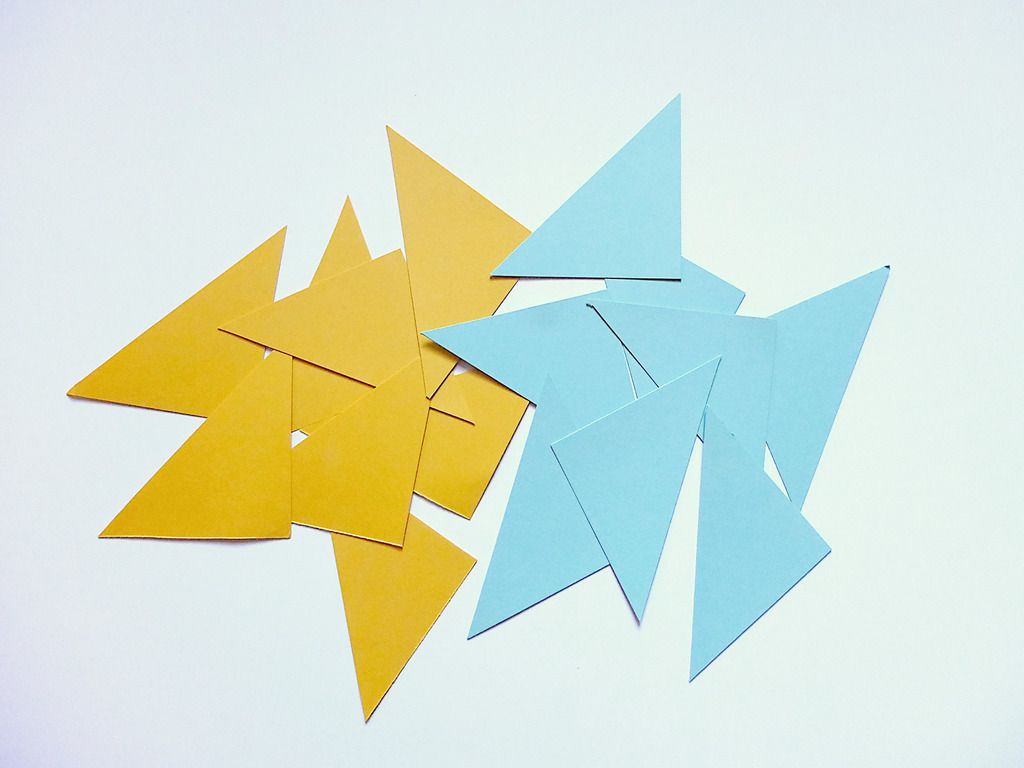 Triangle party!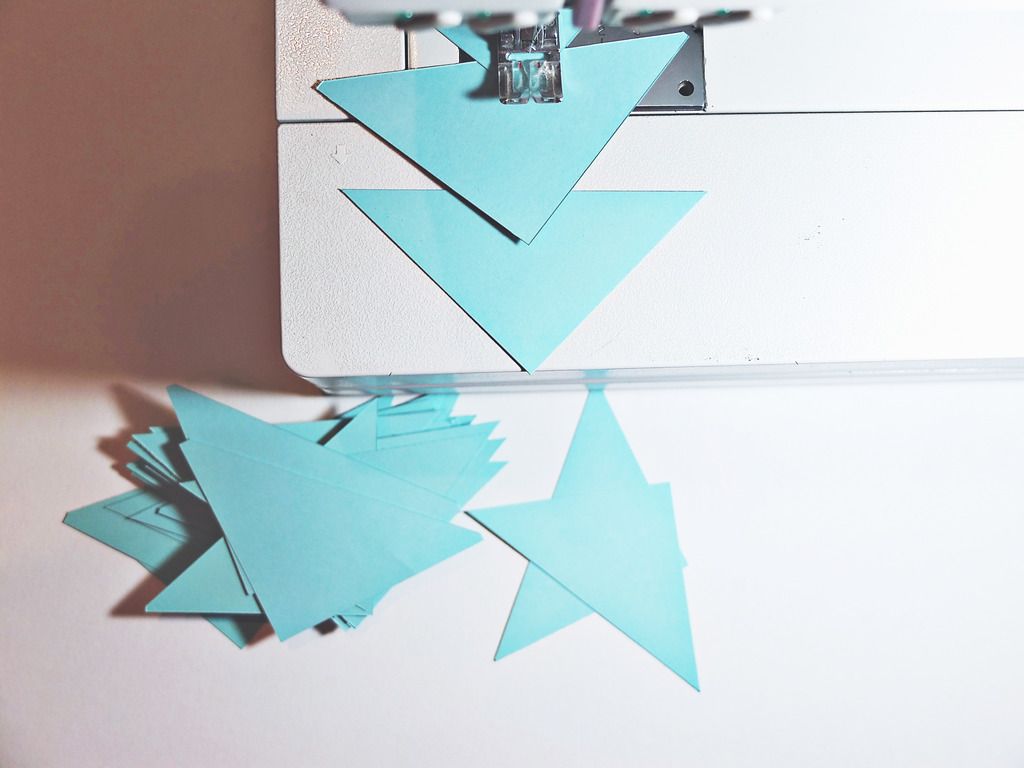 Step 4: Sew
Hop over to your sewing machine and sew the triangles together, overlapping each point by .5″. It's important to overlap them to give the banner body. If you don't the triangles will spin around and around and just look weird.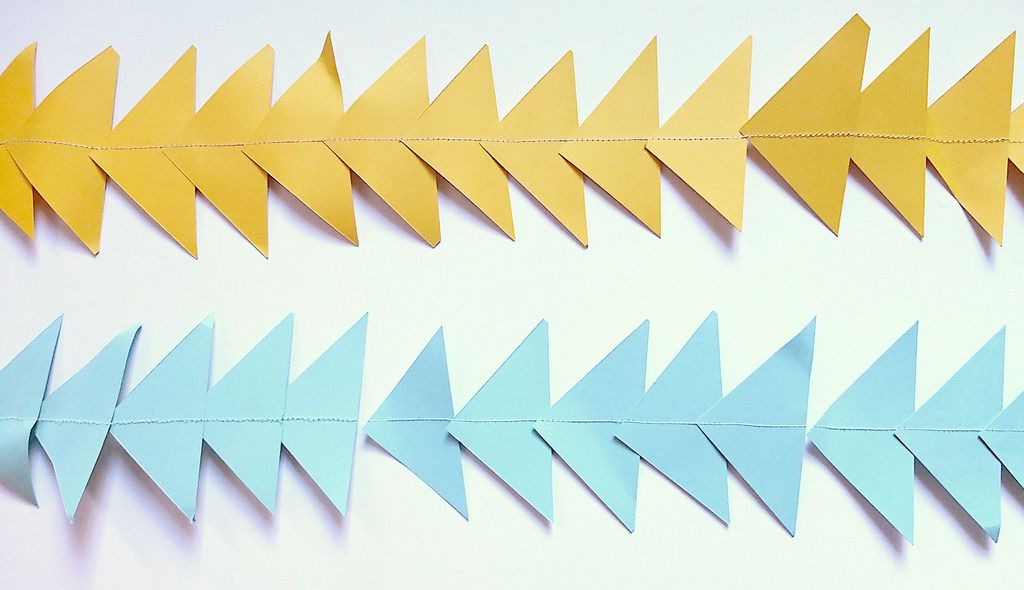 Don't worry too much about making it perfect. As you can see there are quite a few uneven stitches in mine. I pinky swear no one will know.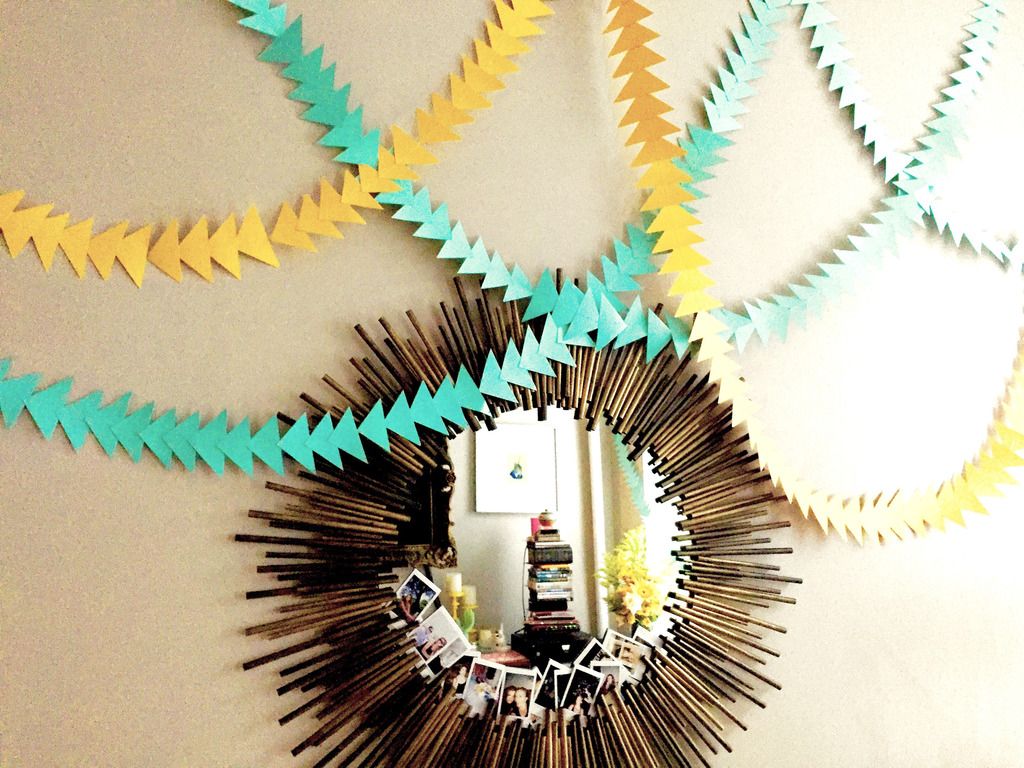 The finished product!