Last Sunday I threw a brunch to celebrate the launch of The Drop Stitch. After years of entertaining in my super mini apartment, I find that day parties are the best parties. What else are you doing at 1PM on a Sunday?! You should probably come over and eat a quiche or two (or seven.)
On top of all that fun, I tested out Martha Stewart's latest book, Appetizers. The scene was set, the cocktails were flowing, and the snacks- oh the snacks.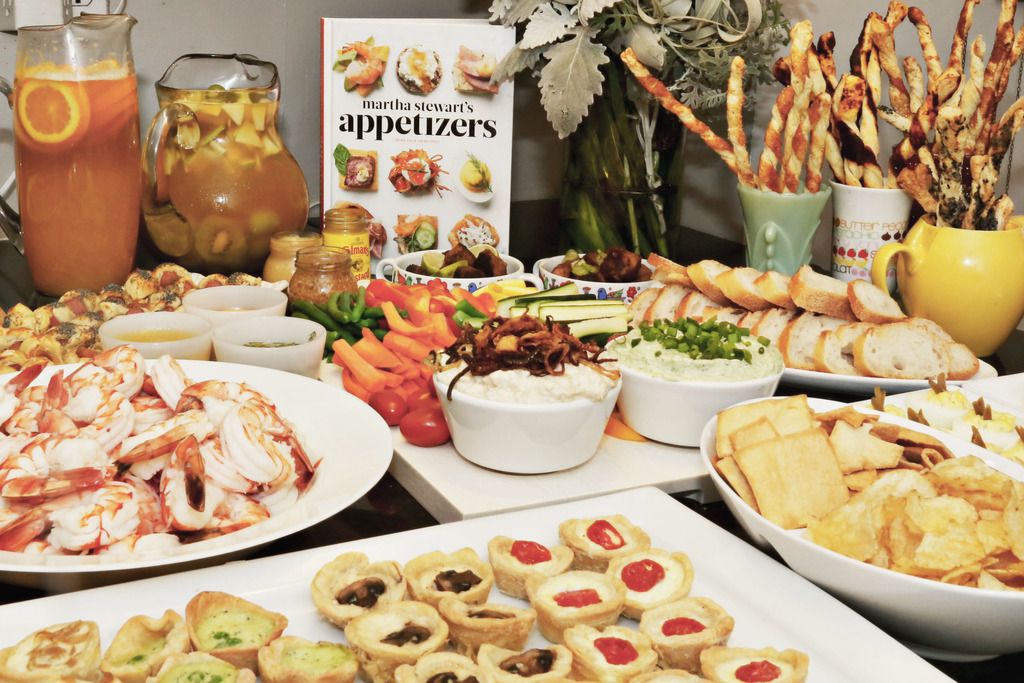 The book starts by giving you the secrets to throwing a great party. Key facts- do as much as you can ahead of time and make one type of appetizer per person. I was chopping and prepping and rolling and baking 19 different apps for a week straight. It was worth it though- waking up on Sunday with most of the work complete was a delight.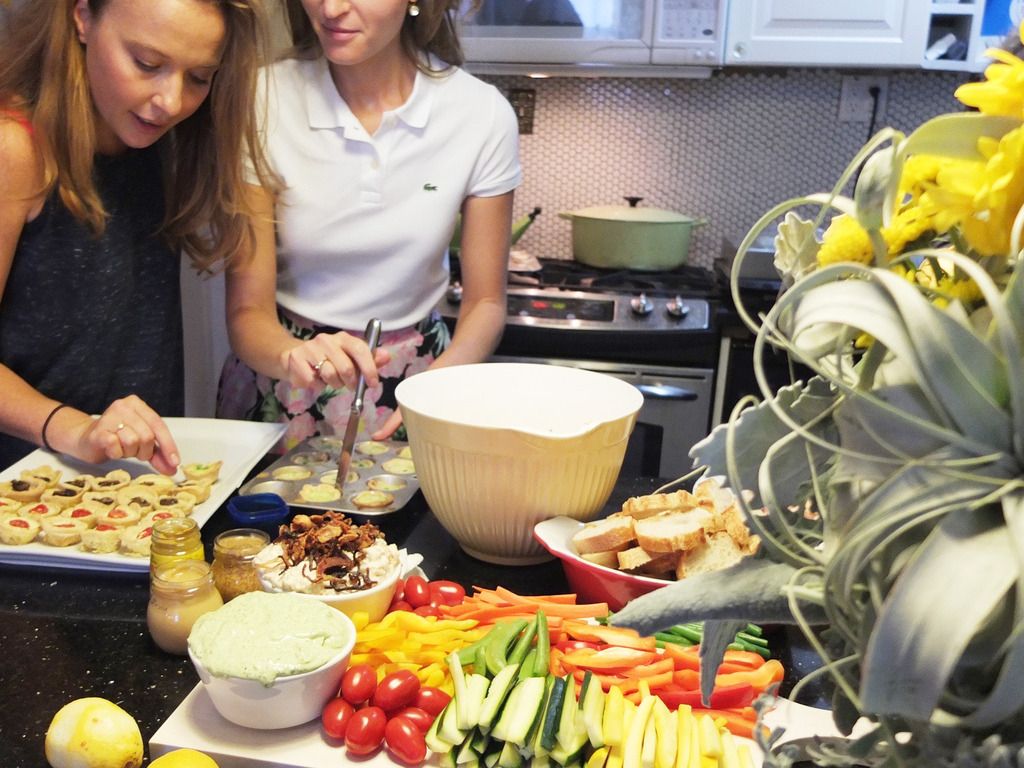 The recipes I made :
Hot Artichoke Dip
Shrimp Cocktail with Three Sauces
Four Kinds of Puff Pastry Cheese Straws
Summer Crudités with Green Goddess Dip
Caramelized Onion and Bacon Dip
Pigs in Blankets
Asian Turkey Meatballs
Swedish Meatballs
Four Kinds of Deviled Eggs
Four Kinds of Mini Quiches
Phew.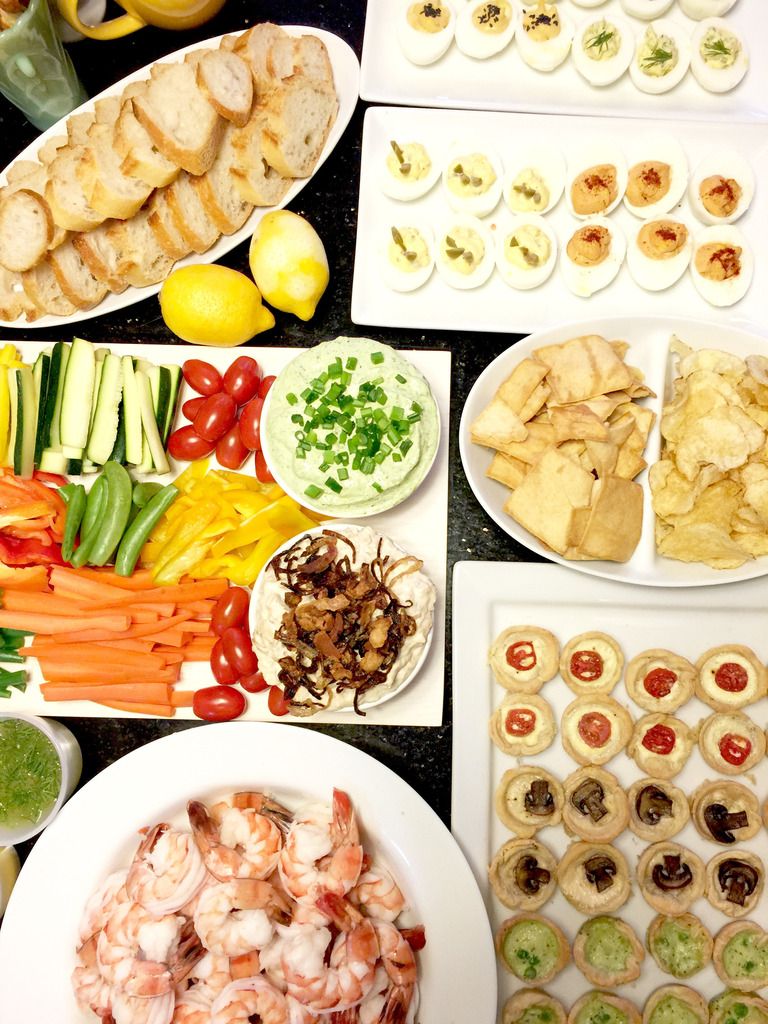 One of the perks of having a 300 square-foot apartment is that a little decor goes a long way. Inspired by The Drop Stitch logo colors, we sewed together banners of yellow and teal card stock. My apartment went from zero to PARTY!! in two seconds flat. The banners were such a hit, I'm going to do a DIY tutorial for them. Stay tuned!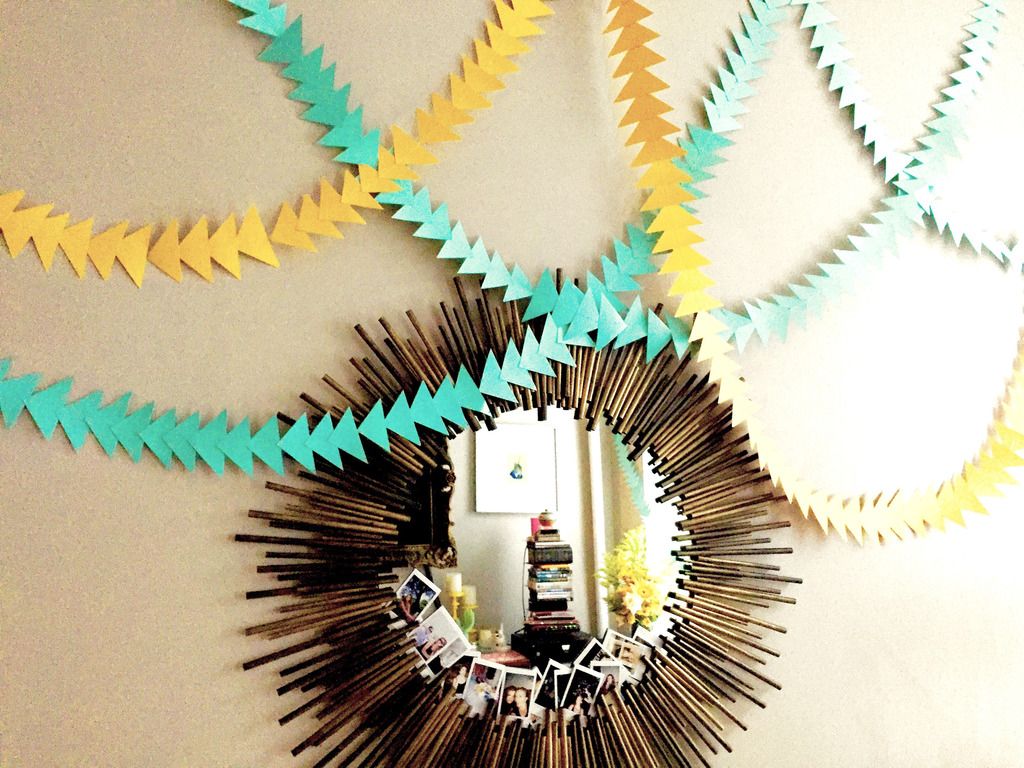 We also created some gorgeous flower arrangements inspired by The Drop Stitch palette.  Lots of bodega flowers paired with some more interesting blooms made for show stopping bouquets. Elaine also introduced me to the term "fillers and thrillers," which is my new favorite phrase.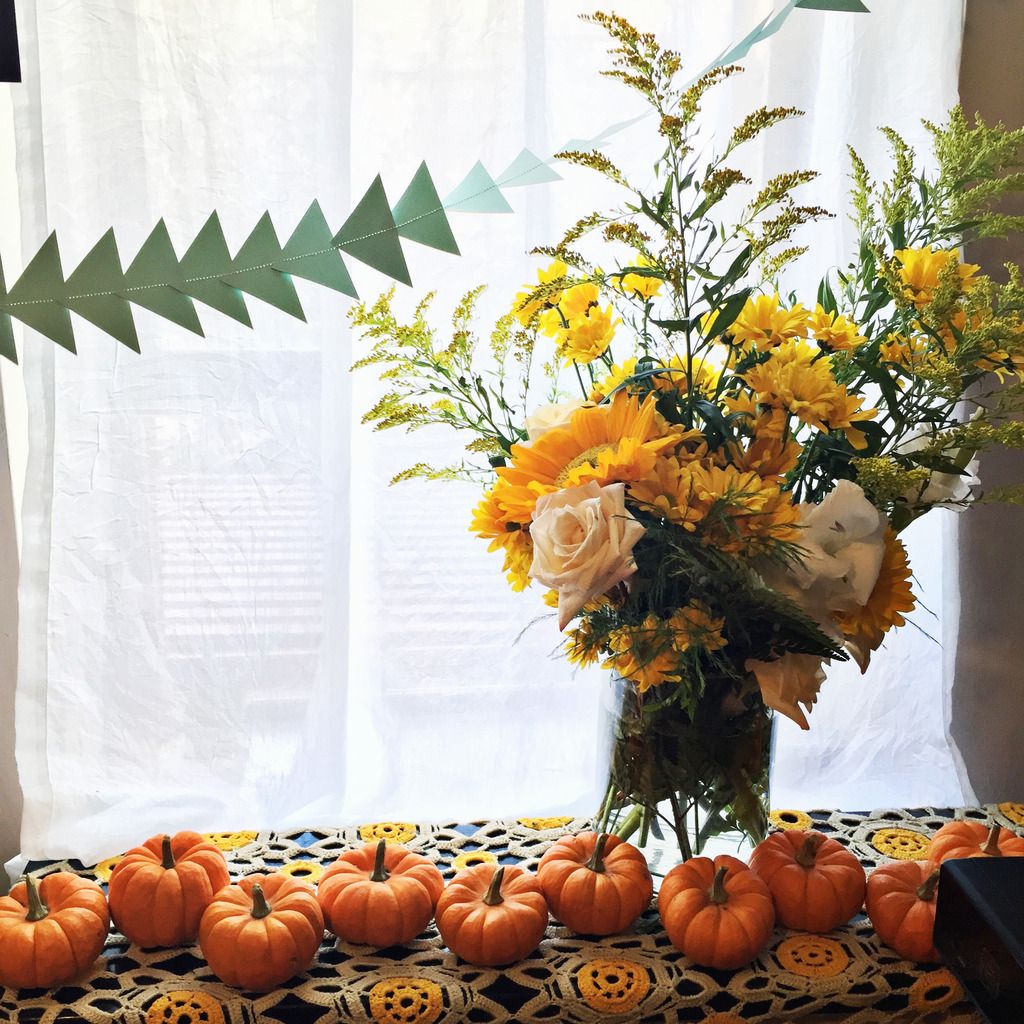 This is me enthusiastically standing by some cheese straws.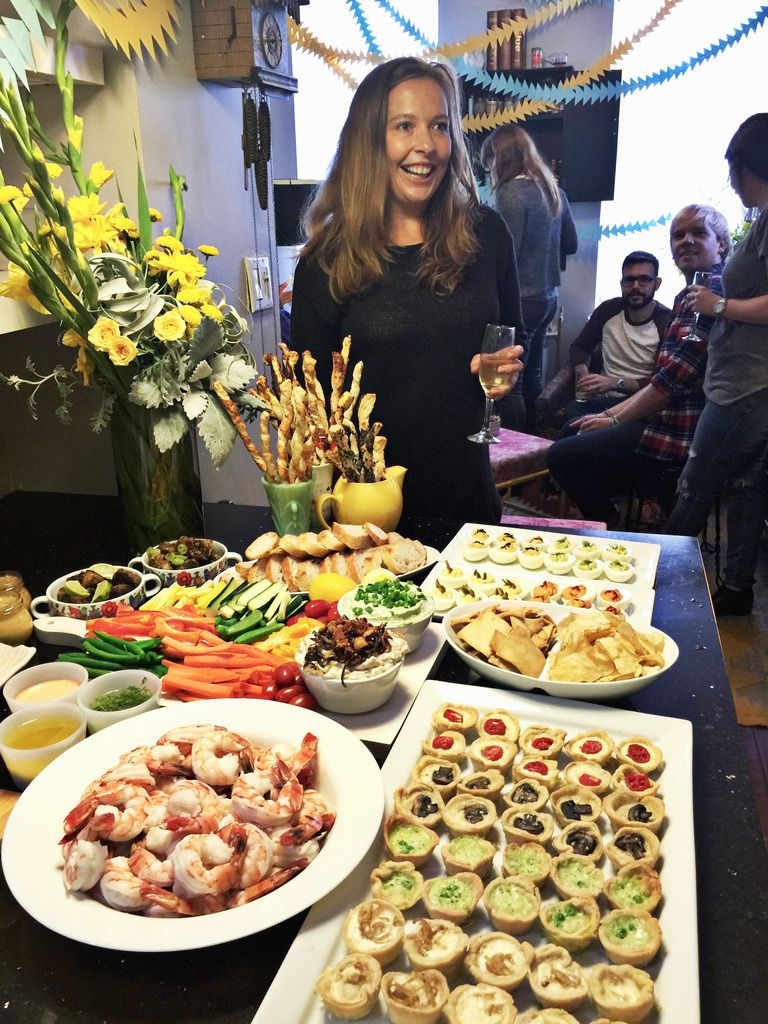 Thanks to Martha for the free book. She really classed up the whole event. The pigs in blankets and green goddess dip will surely be making an appearance at my next party. They stole the show.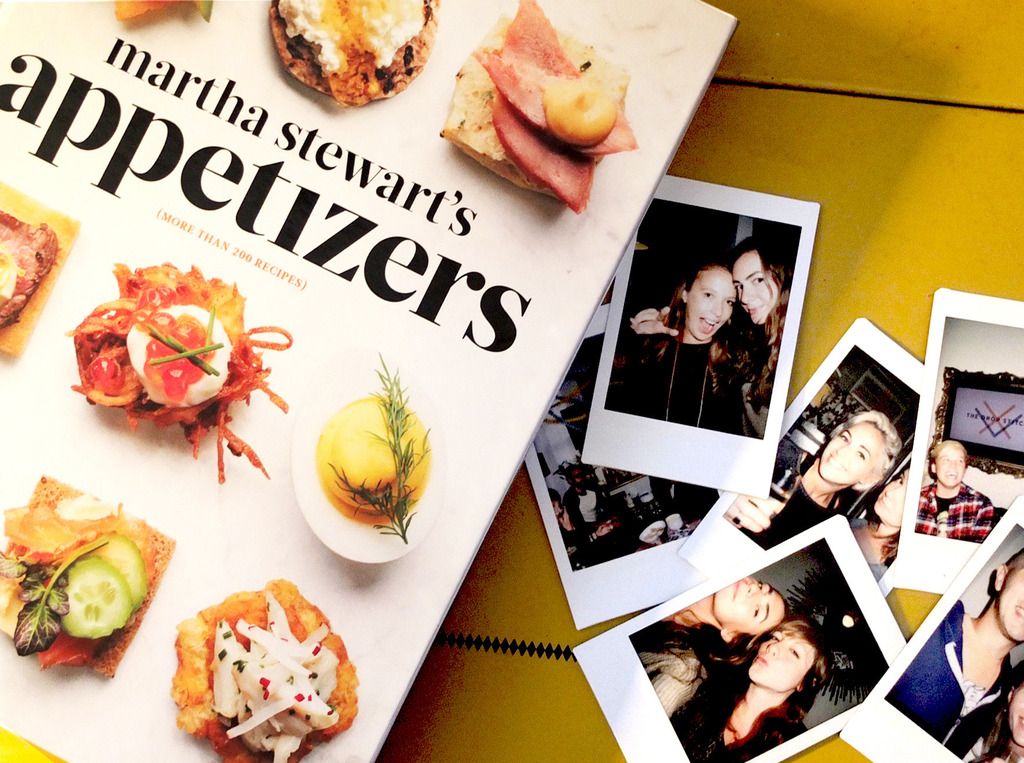 And a special thanks to Paul and Kristen for snapping such fabulous photos.
xo- Megan